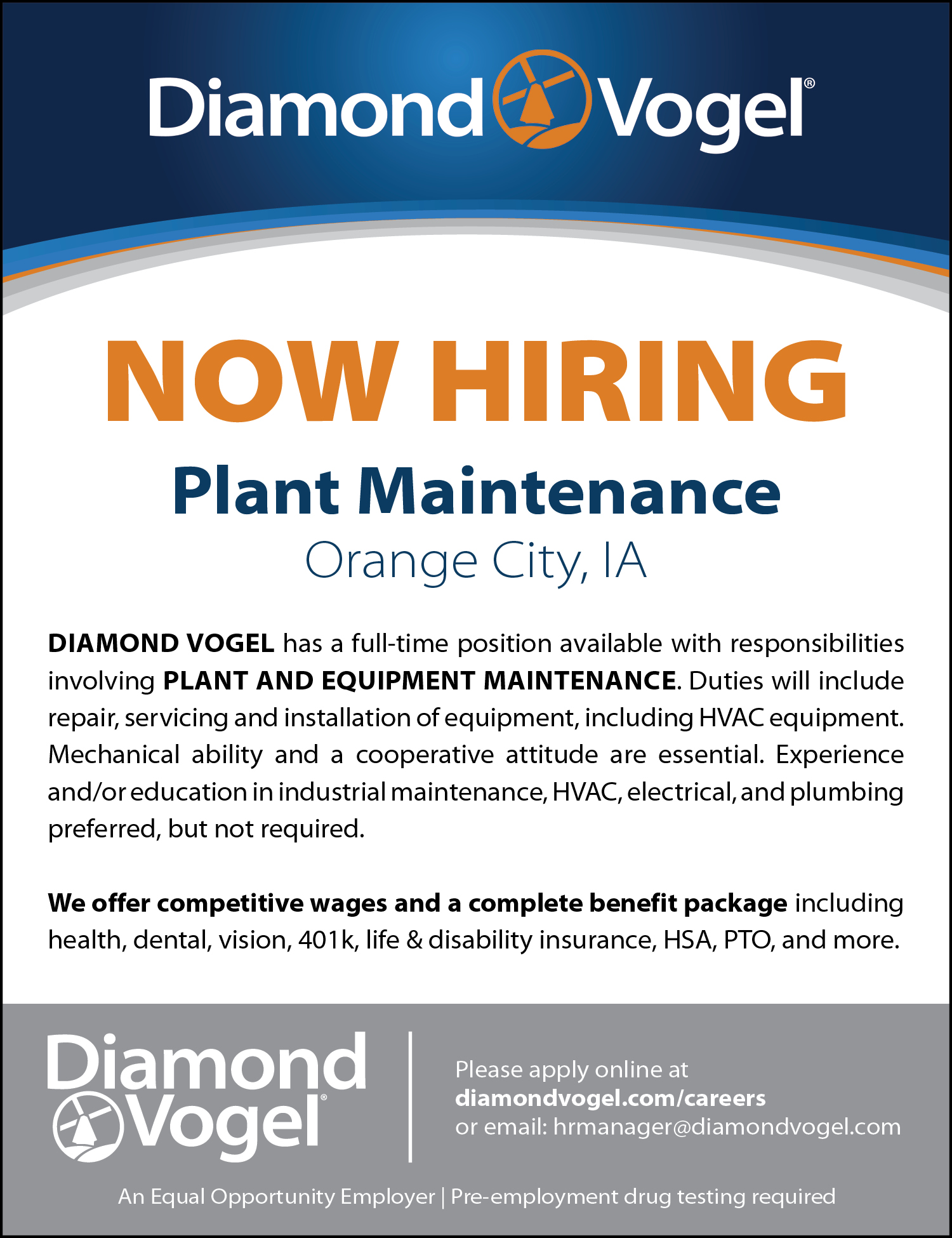 Diamond Vogel has a full-time position available with responsibilities involving plant and equipment maintenance. Duties will include repair, servicing and installation of equipment, including HVAC equipment. Mechanical ability and a cooperative attitude are essential. Experience and/or education in industrial maintenance, HVAC, electrical, and plumbing would be preferred, but not required. 
We offer competitive wages and a complete benefit package, including health care, dental, and vision; 401k; life & disability insurance; HSA (health savings account); PTO (paid time off); and more.
To apply for this position, please complete and submit our online application near the top of this page.