15 Tips for Finding Color Inspiration
Posted 10/16/2014
---
A new paint color instantly refreshes a room and adds style to your space. Not sure where to begin? We've asked our color experts at our Diamond Vogel Service Centers for tips on finding color inspiration for interior or exterior painting projects. Get inspired with their creative tips for finding the right paint color for your project.

1. Browse your home
Have a favorite art piece or rug pattern? There's a reason why you're drawn to these pieces. Find inspiration from your home decor. "I look for hobby items from my den, because these are things that I've been most comfortable with," says Jeffrey H. of Albuquerque, New Mexico. "Through them, I find color that I can live with day to day."
2. Think small
Don't underestimate the little items in your home. "You can find color inspiration in the small things -- a favorite dish, a picture, keepsake, or anything small you add to make your house a home," says Katie A. of Maplewood, Minnesota. After you find your inspiration piece, determine why you're smitten with it. "More often than not, there are multiple colors in the item," says Joe P. of Longmont, Colorado. "Find the colors that complement that piece and the space that's being painted."
3. Check the car lot
Browse the new car and truck colors on the market. "They usually reflect the overall direction of color trends and where color is headed," says Faith C. of Sioux Falls, South Dakota.
4. Visit neighbors
Adding color to the exterior of your home? Take a walk around your neighborhood first. "You want to look at the 'feel' of the neighborhood and pull ideas from what you like," says Sherry L. of Omaha, Nebraska.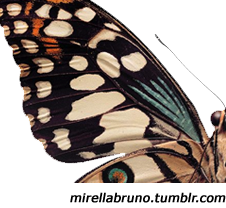 5. Go natural
Our experts agree -- nature provides ample inspiration for finding a paint color for any space, in or outside of your home. "Our world is so full of brilliant colors, yet it also harbors gentle tones for any palette," Katie A. says.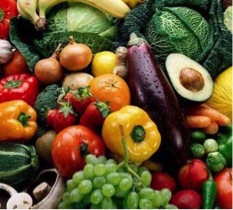 6. Visit the grocery store
Find inspiration while checking off your to-do list! Hit the produce aisle to see how the natural colors of fruits and veggies play with each other. "Supermarkets are a good place, too," says Jeffery H. "Look at produce and see how colors complement or collide."
7. Get cozy
Searching for an elusive accent color? Look at what you already have in the space. "Finding accent colors for rooms becomes much easier when you use items like pillows from your couch or the comforter from your bedroom," says Katie A. "They make for a good starting point."
8. Try the rule of three
Revamping a room? Sherry L. uses this trick for picking the right hues: First, find your three main colors. Then, use a variation of one for the walls, and opt for a lighter version for the ceiling. Lastly, choose accents from the other two colors.
9. Create a vibe
What tone or feeling do you want your space to relay? A relaxing atmosphere could lead to cooler colors, while an energizing space might be better suited for something warmer or brighter. If you have furniture in the space that can't be changed, make sure to incorporate the pieces into your paint planning. "Most clients have an idea of the space they want to create and have pieces that must stay, so we use them as inspiration," Sherry L. says.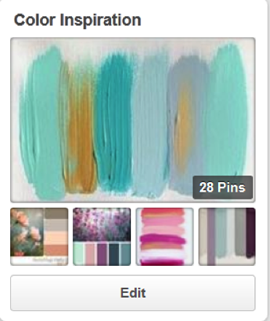 10. "Pin" it! Check out Pinterest (browse our boards here, flip through a magazine, or turn on the TV to check out the latest fashion trends. The colors you spot can serve as color inspiration, says Sue K. of Mankato, Minnesota.
11. Look at landscaping Draw inspiration from local plant life, trees, or the hues that come from sunlight, recommends Jeffrey H.

12. Examine exteriors When searching for exterior color inspiration, consider your home's architectural details. "Pay attention to shingles and any rock or brickwork," suggests Rebecca V. of Fargo, North Dakota. Is your home a modern ranch or a traditional craftsman? "The type of house can offer inspiration and if any accent color can be used," Faith C. says. "Roofing also gives an overall tone as to what color palette to start with also propionate brick colors, and window cladding can drive a color direction."
13. Find a fabric Create a color palette like a pro by using a fabric already in the room. You'll find whether you're more comfortable with cool colors, or if you tend to opt for warmer hues. Finding a fabric will also give you an idea of what type of design style you lean toward, says Faith C.
14. Pick a pattern Still stumped? Swing by a fabric store and find a pattern that draws you in. "An exciting color found in fabric can be used as a great start, and lighter or darker versions can be a terrific base even for extreme colors.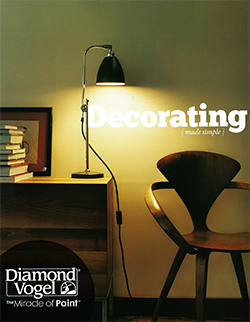 15. Let us helpWe've done the work for you! Grab a copy of Decorating Made Simple at any Diamond Vogel Service Center, or check it out online here. "This is a good resource and stresses the importance using curtains, carpeting and sofa colors to inspire the right color," says Thomas E. of Littleton, Colorado.