Painting Your House?
YOUR TOP EXTERIOR PAINT QUESTIONS ANSWERED!
Posted 06/23/2017
---
Warm weather and clear skies make summer the perfect time to get outside and paint your home. Painting your house is an affordable way to improve curb appeal and refresh your home's entire look.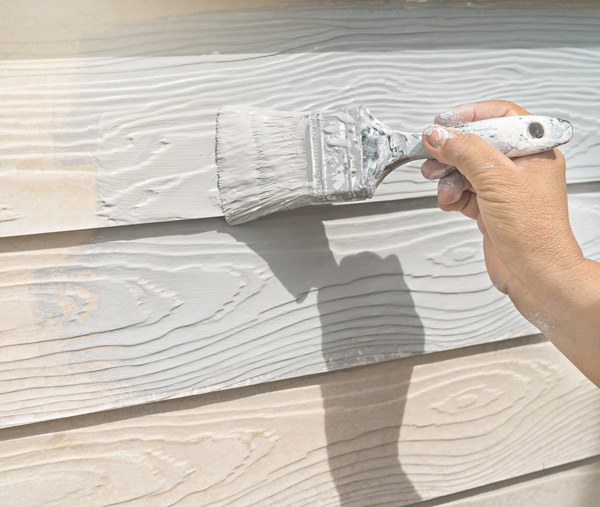 where to start?

From older wood siding to painting over vinyl, exterior surfaces can be overwhelming, but with our help, you'll be confident and prepared to repaint any exterior surface.
We're answering your most commonly asked exterior painting questions, so you can be on your way to transforming your house – stress free!
painting older homes
What type of paint provides the most durable protection for old wood?
With wood that has been properly prepared (scraped, sanded, cleaned, and primed), two coats of our acrylic latex paint such as Paramount, Permacryl Exterior, Weather-Plate or EverCryl will expand and contract with the wood providing the longest life cycle.
Can latex paint be applied over oil-based paint?
Yes! Our acrylic latex paints are formulated to provide excellent adhesion to surfaces painted with oil or alkyd based paints when properly prepared. But, if you encounter a surface with more than three or four coats of oil paint, you may want to apply an oil base. Before applying either an oil or latex paint, be sure to prepare the surface by removing any dirt, grime, chalk or any other contaminants. Sand glossy surfaces to improve adhesion of the new paint.
How can I tell whether the old paint is oil-based or latex?
Remove a piece of the old paint with a scraper, place it between your fingers, and apply pressure. If the paint snaps in half or breaks into pieces, it's probably an oil-based paint. If it's flexible enough to bend between your fingers, then it's most likely a latex product. (Depending on how old the paint is, latex paints may not be flexible enough to bend between your fingers, so it may be tough to tell in some cases.)
When is it necessary to strip old paint down to bare wood before painting?
If your home has three or four coats of oil-based paint and you want to use an acrylic latex, then you should remove the old paint. You could, however, add an extra coat of oil-based paint without removing the earlier coats. If the old paint is latex or if there are only a couple coats of oil-based paint, you can use our quality acrylic latex paint without removing the old paint, assuming that the surface is clean and stable.
---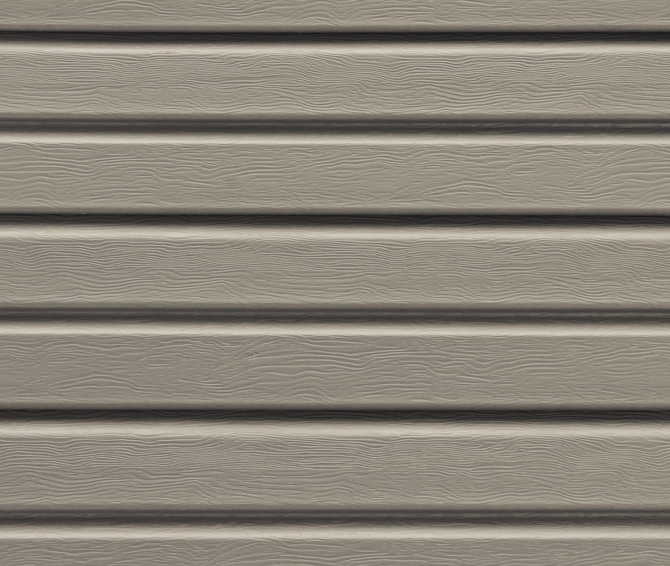 painting vinyl siding
My vinyl siding is getting older, but it's so expensive to replace. Is repainting an option? How do I know where to start?
Yes! Repainting is a great option. Start with good surface prep. The performance of any paint is directly related to the quality and thoroughness of surface preparation. It will be important to remove any dirt, grime, chalk and any other contaminants from the siding by hand cleaning or with the use of a power washer. Pay special attention to the chalk – vinyl sidings have a tendency to chalk severely, so it's important to remove it before painting. To test for chalk, rub a black cloth on the siding. Check to see if there is a transfer of chalk to the cloth.
What type of paint is best for painting vinyl siding?
With the flexible nature of vinyl siding, it's important to use a paint coating that has the ability to flex with those movements. We recommend two coats of any of our acrylic latex paints such as Paramount, Permacryl Exterior, Weather-Plate or EverCryl. (Our acrylic coatings will provide excellent adhesion to the vinyl siding.) Not only do these coatings provide excellent adhesion and the flexibility needed on vinyl siding, but they also provide excellent durability when it comes to peeling, blistering, flaking, and fade resistance.
Which paint colors are best for vinyl siding?
While it is perfectly okay to paint vinyl siding a different color from its original manufactured color, you should be cautious not to paint vinyl siding darker than the original manufactured color. Each color of vinyl siding is manufactured to resist certain levels of heat. If you have white vinyl siding and you paint it a medium tone color, the darker color will absorb more heat than the white and this could cause the siding to warp or buckle.
---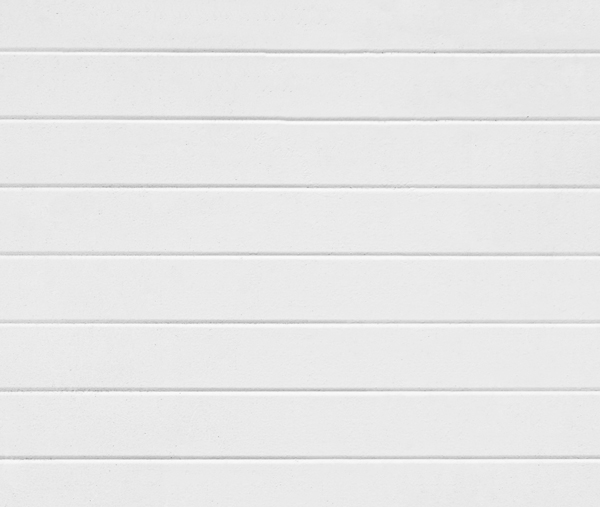 painting metal siding
My metal siding is getting dingy, chalking, and eroding. What can I do?
Good news! Metal siding is one of the best surfaces to repaint. The process of repainting prefinished metal siding is a little different than it is for other types of exterior surfaces.As with all exterior painting projects, proper surface prep is key. Begin by thoroughly cleaning all loose dirt, chalk, and other contaminants. Clean with warm, soapy water or a high-pressure washer (2500 psi minimum).Pay close attention to  the chalk that may be on the surface. Chances are the original coating on the siding has chalked quite badly. Chalk must be removed -- test for it by rubbing a black cloth on the siding and checking for transfer. A household detergent or a pre-paint cleaner can help. (Be sure to rinse the surface thoroughly, not allowing detergent to dry on the surface!)
I'm short on time. Is surface prep really that important, or can I just start painting my metal siding?
Prepping your siding will ensure that you get the biggest bang for your buck – it's not something you want to pass on! Here's what you need to know:Areas such as eaves, soffits, and ceilings usually degrade less than surfaces exposed directly to the sun and elements, but they often have accumulations of dirt and mildew. Power wash to remove any contaminants. If mildew is present, remove with a solution of three-parts water and one-part bleach. Allow the solution to remain for 10 minutes, rinse with plain water, and allow the surface to dry before coating.Remove all loose coatings and rust by scraping, sanding or other abrading method. Dull glossy, slick and/or non- porous surfaces with sandpaper. Remember, it's always a good idea to try a test patch to ensure the results will be as expected.
What's the best type of paint for painting over metal siding?
An acrylic latex topcoat such as Paramount, Permacryl Exterior, Weather-Plate or EverCryl are recommended for long-term durability to these surfaces. Two coats are recommended for optimum performance.
---
painting cement siding
I thought my home's exterior was wood, but it's actually cement siding. What does that mean? Can I paint it?
Cement siding (a popular brand name is Hardie Board) is exactly as it sounds. It has the appearance of wood or hardboard siding with the benefits of cement. It resists moisture damage, is low maintenance, won't rot or delaminate like wood or hardboard, and withstands termite attack. Cement siding will give you years of low maintenance when painted with a quality paint system.
What's the best way to prep cement siding for repainting?
Patch all dents, chips, and cracks with a patching material. Before painting, clean cement siding with a low-pressure water spray or a medium bristle (non-metal) brush. Let the surface dry for 2-4 days after washing. Be sure to remove all contaminants (think dirt, grime, and chalk) before you start painting.
What kind of paint should I use to repaint cement siding?
On a re-paint job, spot prime any bare areas with one of our acrylic primers such as Sure Grip or Weather-Plate Primer followed by one or two coats of our acrylic latex paint such as Paramount, Permacryl Exterior, Weather-Plate or EverCryl .