Picking the Perfect White
LIGHTEN & BRIGHTEN YOUR WALLS WITH THE PERFECT SHADE
Posted 03/23/2023
---
A fresh coat of white paint can lighten and brighten your walls – but selecting the best shade for your space can be challenging. Experts agree: White is one of the toughest paint colors to get right. Our Diamond Vogel paint experts share their tried-and-true tips for navigating these tricky tints and tones. Follow their tricks to discover a stunning and sophisticated white that is perfect for your space.
 
---
picking a best-ever white
There's only one true white – and stark white can be cold and sterile. Chances are, those sophisticated and simple shades you're drawn to have hints of another color, such as soft gray, rose, beige, blue, or yellow.
---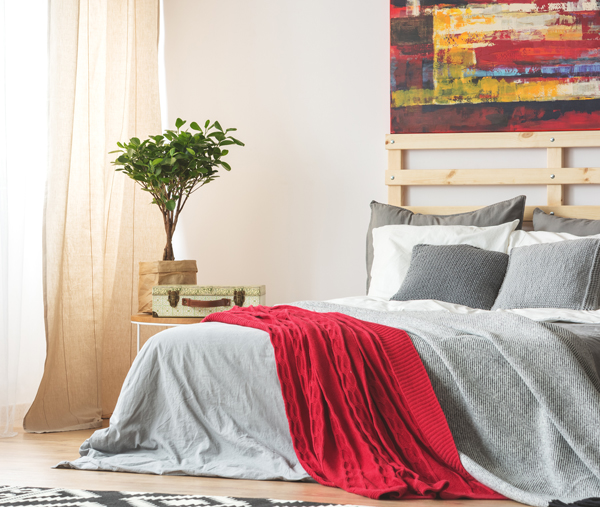 white space: know your room
Before you leave the house, get a feel of the space you want to paint.
Room size, existing furniture, décor and lighting (artificial and natural) play a part in finding the right white for your space.
White walls naturally reflect, so pay attention to the room's lighting.
Choosing the right white depends on lighting in the room and the colors that will be placed with it, says Jeffrey H. Select a white that will blend with the other colors in the room. Decide whether you want the white to blend with trim and or contrast it.
If you're painting a bedroom with a cozy red quilt on the bed, consider how the warm hue will mingle with your walls. Take into consideration the surrounding colors and lighting, says Matthew S.
Pick a white that plays well with others.
I look at other colors in the room. If there are a lot of gold tones, I gravitate towards a creamy antique white, and avoid whites with a blue cast, and so on, says Jon C. of Vadnais Heights, Minnesota.
The white you choose should have a hue that complements the main color.
Few people want a 'hospital' white. Consider how white reacts to shifting tones of flooring, wall color, lighting, and furnishings, says Tim F. of Wisconsin.
---
compare & contrast
I use white copy paper to display and view off-white chips, as it 'dis-allows' our human eyes to blend or adjust whites, says Faith C. – of Sioux Falls, South Dakota.
Every white has an undertone, and that undertone will agree or fight with a stronger color it comes in contact with – for example, colors in wood trim, carpet, furniture, flooring, tiles, and cabinets.
Rob V. of Madison, Wisconsin agrees. Placing whites next to each other will help pick the one you are comfortable with.
---
know your colors
When you're selecting paint chips, opt for colors with undertones that will coordinate with colors already in the room, says Shellie S.
Grab a variety of samples so you can compare undertones.
If you're looking to lighten trim, consider the wall's color. If they're cool, opt for a white color with undertones of blue, gray, or purple. For warmer wall colors, choose a creamy white with soft yellow or green undertones.
---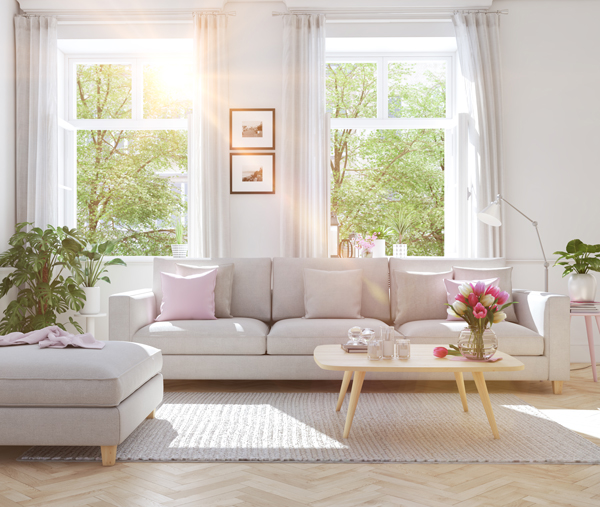 know your style
Judy N. of Omaha, Nebraska asks this question for determining the best white color for a space:

How do you want the room to feel?

For clean and crisp, choose a blued white. If you want warm and cozy, you'll need a yellowed or beige white. If you're going for cool and calm, select a grayed off-white. If you'd like a romantic look, you might want to look at a blush, she says.
Bright, cool whites tend to make rooms feel larger, while whites with warm tones create a warmer, cozier atmosphere.
When you know the vibe you want to achieve, narrowing down the best white paint for your space gets easier.  If you're aiming for a cozy living room, opt for a warm white (think ivory) over a cool white with a blue undertone. Look at the other colors in the area, a bright cotton white might be too much, says Hope S. of Iowa.
---
do your homework
A paint chip in the store will look different than it will look in your kitchen, which will look different in your den.  Our new larger chips are very helpful in narrowing down and viewing color.  Then, try a quart of the color to test in a Color Sampler to be sure. Paint out your test color on a two-by-two foot board that you can move around your home.
After a color is selected, paint out a sample and live with it for a few days, says Jeffrey H.
If you're unsure, ask one of our paint experts at your local Diamond Vogel Paint Store. They'll be able to help you pick the perfect color for your space.
 
---
get inspired
Check out our Whites & Neutrals Collection for our top picks.  This card showcases Diamond Vogel's top selling whites, grays, taupes, and dark neutrals. The palette offers color families by undertone, making it prefect for coordinating color.
---