Wallpaper
IT'S NOT JUST FOR WALLS!
Posted 07/25/2013
---
Wallpaper – it's "in", or it's "out", but most recently it's been "in". Businesses, designers and homeowners have all embraced the resurgence of wallpaper and there's lots of beautiful, modern designs out there right now to fit every taste. But of course trends are always changing, and we love that traditional wallpaper has been able to remained current in the design world by being used in nontraditional ways!
Wallpaper – it's not just for your walls!
Furniture: Desks, dressers, end tables, night stands can all be jazzed up with some wallpaper. Design Sponge gives a great tutorial on how to apply wallpaper to furniture.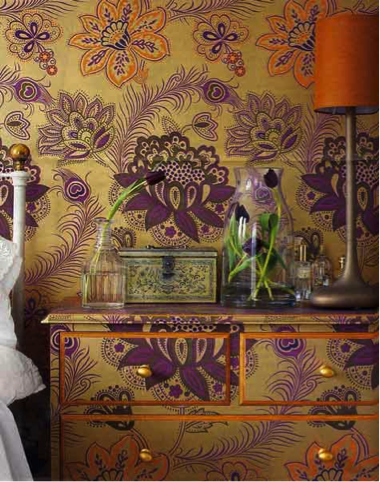 Create Art: Scraps of wallpaper are perfect for creating budget-friendly works of art. Insert your favorite wallpaper into a beautiful frame or use molding to create your own frame.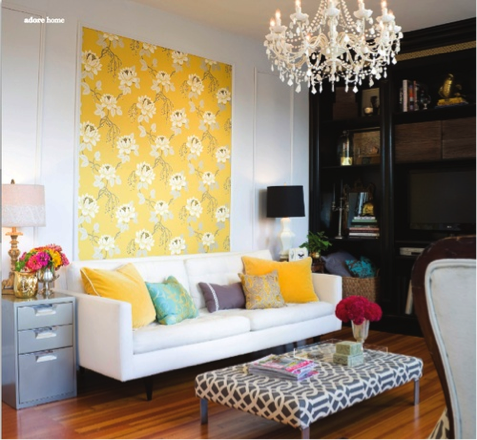 Backing: Add an unexpected burst of color and pattern to bookcases and shelving with wallpaper.  Apartment Therapy offers this tip for applying wallpaper to the back of bookshelves, "Try papering the backerboard to a bookcase before attaching it — or try papering small panels that can be inserted into the back of a built in. That way you can remove them easily to change it out."