YOUR
Mankato

PAINT STORE

We have all the tools you need to make your next painting project look perfect, including the best paint. With the expert advice you need, the detailed color-matching you deserve and the outstanding customer service you'll enjoy, the Mankato Diamond Vogel Paint Store is the place to go when you want the best for your painting project.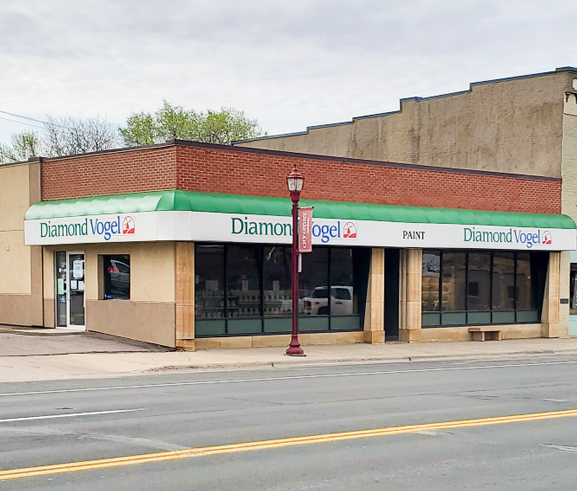 LOCATION INFORMATION
Diamond Vogel |
Mankato
619 N Riverfront Dr
Mankato, MN 56001
United States
STORE HOURS
Wednesday:

7:00 am-5:00 pm

Thursday:

7:00 am-5:00 pm

Saturday:

8:00 am-12:00 pm
Balance is key to this soft blue green that offers a relaxed, meditative feel. Pairs with grays, whites, and neutral earth-tones. It also is a great accent to deep green, black, yellow, and rusty reds.
Paint color can transform and revitalize your home. Sampling the color first in the intended space ensures the color will create the desired effect. Rather than painting directly on the wall, use test boards to avoid regrettable painting mistakes.
With a new focus on shelter and its importance, we look for inspiration to create spaces that are uplifting and offer a sense of purpose and comfort. A fresh coat of paint can change the mood and perspective of a home or space, or just refresh for a needed update. We share with you inspiring colors that honor gratitude, wellness, inspiration, and hope