YOUR
Mankato

PAINT STORE

We have all the tools you need to make your next painting project look perfect, including the best paint. With the expert advice you need, the detailed color-matching you deserve and the outstanding customer service you'll enjoy, the Mankato Diamond Vogel Paint Store is the place to go when you want the best for your painting project.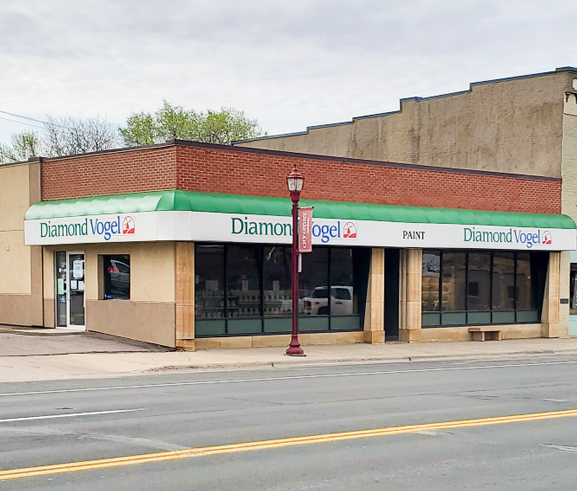 LOCATION INFORMATION
Diamond Vogel |
Mankato
619 N Riverfront Dr
Mankato, MN 56001
United States
STORE HOURS
Wednesday:

7:00 am-5:00 pm




Thursday:

7:00 am-5:00 pm




Saturday:

8:00 am-12:00 pm



Summer welcomes a new chapter. A collective wish for new beginnings leads us to thoughtful hues that support healing, reflection, and a sense of optimism. Our 2022 Summer Trend palettes are designed to express these hopes and bring dreams of renewal to life. Within these palettes, you will discover your own color vision for 2022.
As we set a path forward from the pandemic, we search for ways to streamline and find balance in our lives. Fresh color can offer inspiration by providing quiet, restful spaces, or energize us to take action. Diamond Vogel's 2022 Trend Palettes offer collections that deliver optimism, energy, confidence, and meditative reflection.
Zenith is a deep blue that provides restful comfort for both body and mind. This color frees our spirit and makes a powerful statement of strength and empowerment while offering quiet beauty that connects spaces, cultures, and generations.