The circle in the Diamond Vogel logo represents the commitment of our company to our employees, community, and customers. Our company's roots were established here in Northwest Iowa in 1926, and today we still call Orange City "Home." We are proud of the small-town values we share. Our dedicated Diamond Vogel employees make a dynamic impact on our company and community through their diversity, cultures, and values. We would like you to become part of our family by Joining our Circle.
Opportunity Awaits
HELPING YOU REACH NEW HEIGHTS
Diamond Vogel is a family-run paint manufacturing company that has been in business since 1926, and has continued to successfully grow and expand its facilities for over 93 years. Our average employee stays with us 10 years, and some have been with us as long as 55 years. Now, we think that's something worth celebrating!

We are looking for enthusiastic new team members: young and old, short and tall, with or without a degree, because everyone deserves a chance at a successful career. As we continue to expand our facilities through our "Building on Success" initiative, the potential for career advancement has never looked more promising.

With the expansion of our powder coating manufacturing facility, a new maintenance facility, and our investment to build a new research and development center, we plan to create over 100 new jobs. Get your foot in the door now, and enjoy moving up the career ladder.
Why We're Distinctive
WE BELIEVE IN TREATING YOU LIKE FAMILY
Diamond Vogel offers more than basic benefits. Whether you're looking for full-time or part-time employment, we have benefit opportunities in place. We offer health, vision, & dental insurance, and profit sharing to name a few. Our benefits are designed to promote physical, emotional, and financial wellbeing for you and your family.
Employment isn't just about traditional benefits… it's about how you are treated.
Flexibility

– encouraging a balanced work and family lifestyle

Friends

– your coworkers feel like your family

Free Weekends

– closed on Saturdays and Sundays
Benefits are important, too. When you Join Our Circle, you can look forward to:
Three additional days of paid time off during your first year
Two extra paid holidays (Birthday & Veteran's Day)
Money contributions deposited into your Health Savings Account
Wellness program for you and your spouse
Your Skills. Your Career.
FIND YOURSELF AT DIAMOND VOGEL
Not sure which of our industries is the right fit for you? Let our Human Resources department with 35 combined years of experience find the right opportunity for you – based on YOUR skills, strengths, and expertise. Sometimes all you need is someone to guide you in the right direction toward a successful, satisfying career. Our team is here to help you achieve just that. Let us help you find a career that will let you succeed, advance, and grow to new heights.
What Our Employees Say
"I decided to come to Diamond Vogel before going to college. With the growth and expansions of the company, I am excited to see what the future holds for Diamond Vogel and myself. I am thankful for the skills I have learned and the opportunity to be part of their team."
-Lucero A.
Powder Quality Control
-Augie J.
IT Helpdesk
"Diamond Vogel is my home away from home. At Diamond Vogel you aren't just another employee, you are part of their family. I have always been provided with the tools and training to succeed in my career. Once you are here, you will feel honored to be here."
"I decided to come to Diamond Vogel after high school. With the help of their training and coaching, it has allowed me to excel into a supervisor role. I have experience personal growth by taking on more responsibilities, allowing my skills to shine. Diamond Vogel's open-minded atmosphere, investment in their employees, and the opportunities available has made my life better with their willingness to continue to grow."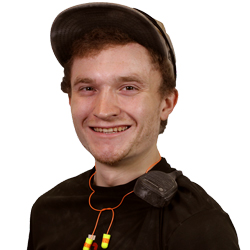 -Ashtyn B.
Powder Production Supervisor