2019 Spring At Home Magazine
DESIGNER INSPIRATION
Posted 03/22/2019
---
Featured Colors: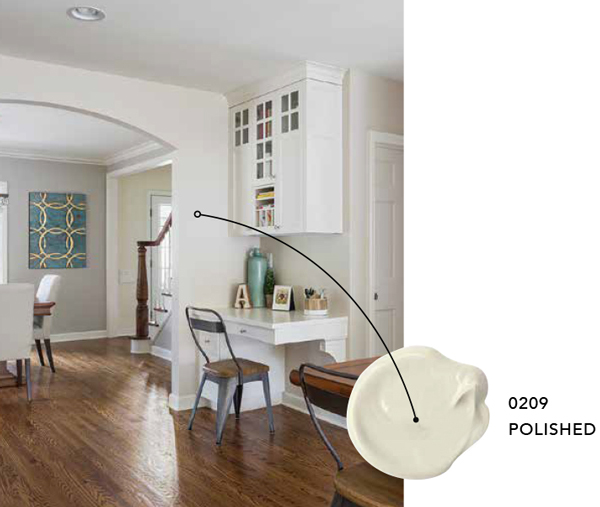 This delicate and creamy neutral is complex in its composition and sits on the fence between warm and cool, a magnificent hybrid of grey and beige, making its applications endless. Somewhat of a chameleon,  POLISHED 0209 will take on the sensibilities of its surroundings, but without sacrificing its simple yet chic character. Darker than your regular cream, the shade is endowed with an allure that heightens its timelessness and renders it the perfect color for an open concept space.
---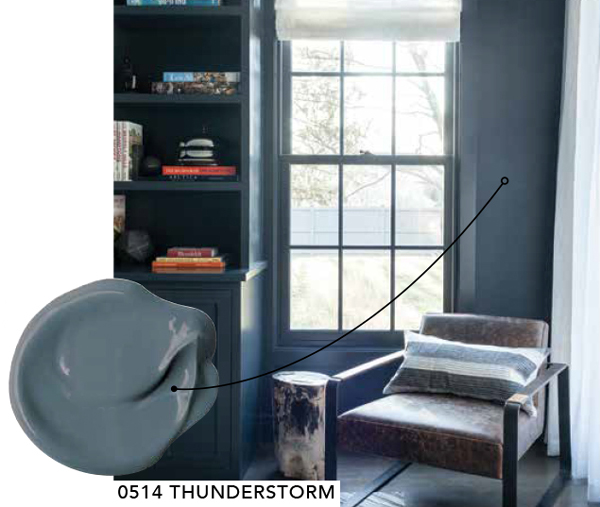 A sultry but sophisticated tone that provides a masculine energy with its depth and assertiveness. Its versatility is its best quality: perfect as a floor-to-ceiling interior wall for an immersive and moody aesthetic, or as an accent to provide some intensity to a lighter toned space. This shade brings ambiance through its richness and serenity through its calming and subdued elegance.THUNDERSTORM 0514is the little hint of spice that everyone needs in their home.
---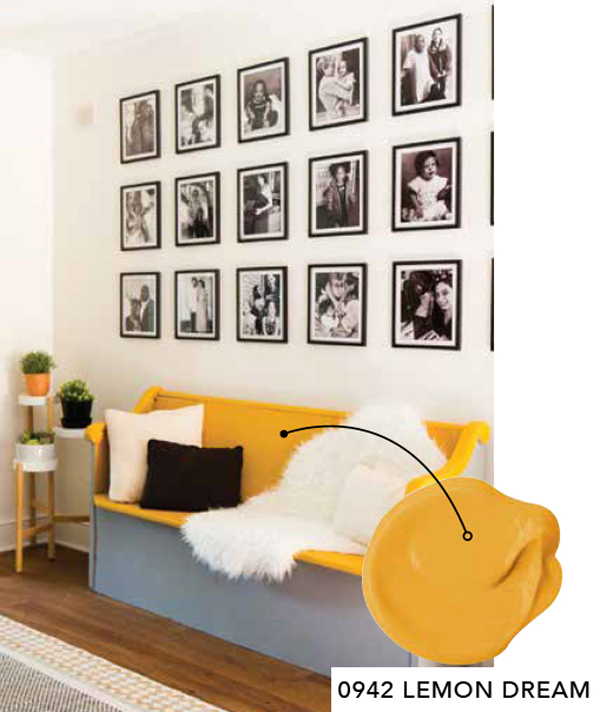 This optimistic and saturated color is one that most certainly sparks joy. This bold and brilliant yellow is one that evokes the feeling of spring, energizing its surroundings like the rays of sunshine it emulates. LEMON DREAM 0942 is undeniably hopeful in its composition, brimming with buoyancy while still appearing mature and refined. Perfect as a pop of color to elevate a neutral palette, as pictured here, or in a smaller space.
---
Bold, beautiful, and irresistibly appealing, this teal shade adds depth and dimension to whatever space it occupies. Its personality is vibrant and energetic, but it still achieves subtlety through its darker shading. ATLANTIC WAVES 0473is the perfect accent wall color, pairing beautifully with neutrals across the spectrum. Its enigmatic greenish hue is exactly the "wow" factor you need in your space.
 
---

Read this excerpt and more in our 2019 Spring edition of Diamond Vogel's At Home Magazine