Fall Inspired Color
CREATING WARM, INVITING SPACES
Posted 10/08/2018
---
Featured Colors:
As we leave the summer behind, and temperatures start to dip, we turn our thoughts to creating inviting spaces to feel warm and cocooned within. For inspiration look no further than the changing landscape outside as it turns from green through golden, russet, and red. This palette of comforting and earthy colors reflect all of nature's harmonious glory seen in the fall, bringing the outdoor splendor right into your home.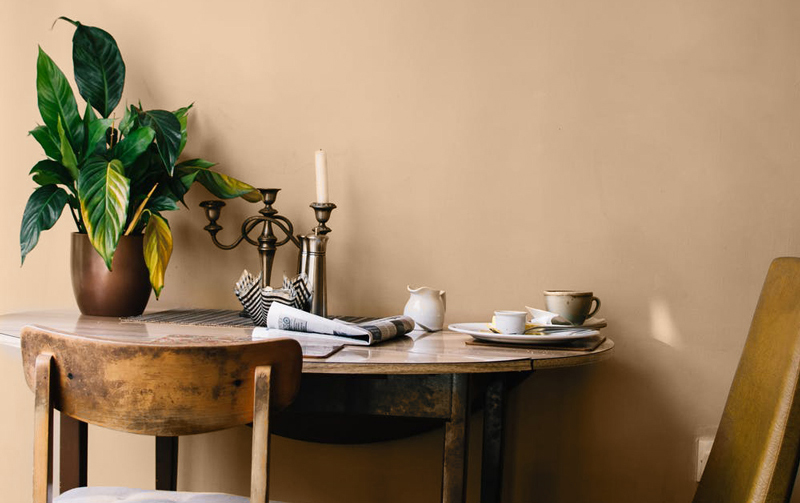 Discover Tailored Tan, a perfect golden tan that brings a comforting glow to dining areas. Paired with classic furniture and relaxed accessories, this easy hue creates a mood of calm in social spaces. Tailored Tan works equally well as an accent wall or as the main feature color in open concept spaces.
Earthen Cheer is a deep green that can be accented with pops of Sunny Horizon. For effortless chic with a cozy Scandinavian feel, use this forest inspired color in your bedroom. Perfect for the cooler weather, Earthen Cheer enhances minimal furniture and richly textured blankets and throws.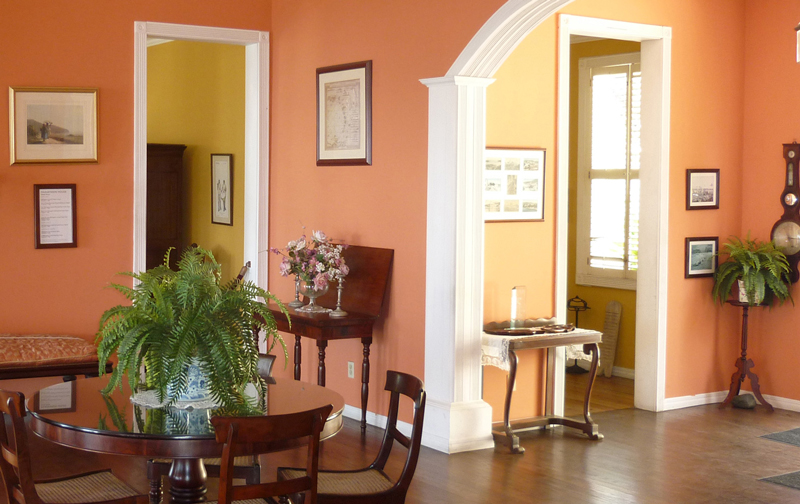 This balanced and harmonious palette can be used in a myriad of combinations to create the perfect interior for the fall season. Choose more intense or earthy colors for a cozy bedroom or mix and match the cool and warm tones for a contemporary look throughout your home. Inspired by fall shades, this palette has a natural harmony that is sure to transform your home interior this season.