2018 Spring & Summer Color Trends
CONNECTING LIFE WITH INSPIRED COLOR
Posted 03/15/2018
---
No matter if you need to update a small nook or refresh your entire home, color can inspire a new outlook and connect you to your favorite spaces. We have paired today's trend colors to deliver inspired palettes focused on you, palettes that are unique, strong and inspirational.  Enjoy!
---
optimism

Choosing to focus on the positive, it is a purposeful move towards having a positive outlook.  Colors of optimism are lively and bright, creating pops of color to enliven a space and bring cheer.
ATMOSPHERE 0689:Modern with a retro vibe, this inspiring aqua takes us on a journey of discovery. Use as a dramatic wall accent or a pop of color to add interest to popular neutral spaces. 
JUST A LITTLE 0460:A delicate-toned white with a kiss of green, Just a Little perfectly balances deep colors for an inviting space.
WILDWOOD 0214:This grounded neutral emerges from the earth as an accent perfect to pair with warm or cool colors.
CORINTHIAN PILLAR 0301:An emerging trend color, this soft cream is earthy and works well in large spaces that need to connect many colors and styles.
SUN'S RAGE 1053:This free-spirited orange offers fun for those looking for a fresh, edgy accent.
---
serenity
Nonstop connectivity of news and social media is spurring the desire for spaces that offer personal serenity.  Peaceful surroundings and less clutter help clear the mind and nourish the soul.


AU NATURAL 0222
A 'natural' foundation for a perfect space.  This warm white adds balance and pairs well with almost any color.


ICE DREAM 0032
This soft white offers quiet, restful color that perfectly pairs with any color.


GRACEFUL BALLERINA 1073
Grace in motion, this spirited peach transforms a space from ordinary to amazing.

ORCHID SHADOW 0551
A relaxed pink offering restful luxury with wide appeal. Pairs with bolder colors for a sophisticated ambience.


BLACK LICORICE 0529
Black Licorice's grounded feel pairs well to create confident combinations.

ATMOSPHERIC PRESSURE 0587
An introspective color, this lavender-infused gray represents the transparency we long for.
 
---
country life
We are looking for real spaces that shift back to simpler times using rustic designs and imagery.  Natural woods, spices, gemstones, and minerals used in simple designs and materials deliver spaces that are beautiful and celebrate the best of life itself.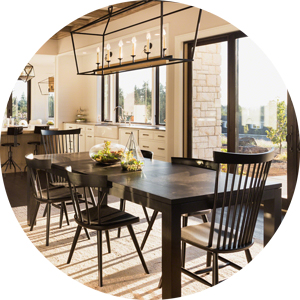 QUEEN'S ROSE 0095:This earthy red is a perfect accent, rich and full of life yet grounded and confident.
LEMON APPEAL 0798:A happy yellow to make you smile, this fresh hue demands attention and delivers uplifting style.
YELLOW UMBRELLA 0800:An impact color that challenges us to take notice.  Pairs well with strong accents or can stand alone and be the star!
TERRA PIN 0571:Evening's last light, an ultra-deep brown that offers restful comfort.
BABY VEGETABLE 0753:Watch as deep green start to take its place in trend palettes, Baby Vegetable sprouts with refresh renewal, confidently delivering a relaxed feel.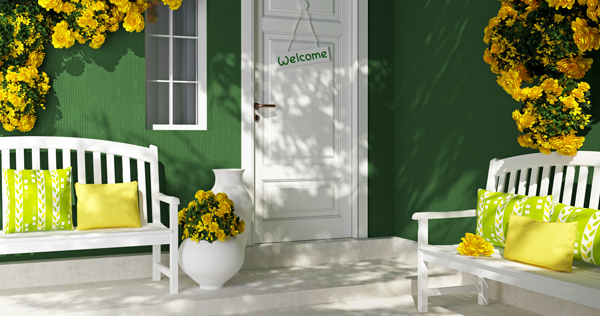 ---
exhale
Home is a place of comfort and love defined by simple, blissful moments created and shared.  A resurgence of classic designs married with subtle tones and cozy textures create this feel.  Splashes of color allow neutrals to pop while incorporating raw elements to highlight nature's beauty.

WOOD SHADOW 0205
A soft beige that celebrates the joy of simple color.


PLUNGE 0701
A distinctly retro mint, this soft hue is easy to use with popular neutrals including browns and greys.


QUIET PEACE 0592
Bold in presence, yet confident in style, this Navy is easy to mix and match: a classic sure to please. 

WHITE SHOULDER 1265
Beautiful and elegant, a perfect white for restful spaces.


PURPLE SHADOW 1215
Almost black, this mystic purple speaks to your soul and will capture your heart.

PLUME GRASS 0414
Envision tall grasses blowing in a summer breeze, calming and relaxing at nature's best
not sure which color to select?
Diamond Vogel offers two great ways to preview color:
| | |
| --- | --- |
| COLOR SAMPLER is a quart sized sample that helps you test color before you buy.  There is no better way totry a color than to paint out a sample in the space, so it can be viewed with your own furniture, lighting and accessories. | ENVISION color visualizer helps you visualize any of our colors before you paint. Just upload a photo of your project - it is that easy! |