Posted 03/21/2014
---
There are color trends that come and go, colors that were once hip that are "in" again, and then there are certain neutrals that seem popular year after year. They have long-term staying power. Gray is one of those colors—it goes with so many complementary shades, can be cool or warm, acts as the perfect background for bright pops of color or can stand alone.
This bedroom uses gray to set the tone for a soothing, relaxing retreat.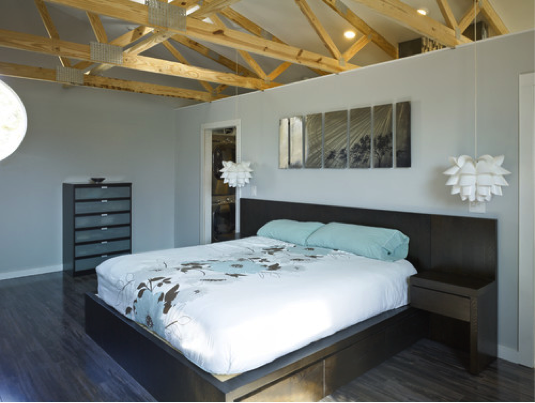 This home office uses gray to give a look of calm but sophisticated professionalism. It allows the orange accessories to really stand out.
If you're redoing a bathroom, gray can also be a great backdrop for white fixtures. It offers a nice soothing feel to the space as well.