Spring Greens
REJUVENATING COLOR TO REFRESH YOUR SPACE
Posted 02/02/2018
---
Featured Colors:
Welcome to the outdoors with a palette of natural and uplifting greens. Taking inspiration from plant life, these tonal combinations have a balance of yellow and blue undertones that reflect the natural environment.
Organic Style
The earthy quality of Jungle Adventure is the perfect complement to the lighter shades of Turning Leaf #0741 and Falling Tears #0663. These greens work together for a natural and restful atmosphere for your interiors. Pair with stylish furniture and abstract paintings for a more eclectic style
 

Soft Quality
Pair Cute Pixie with faux fur throws and mauve textiles to add a soft quality to your living room. Evoking feelings of pine forests and the outdoors, this mid tone green adds real sophistication and calm to spaces.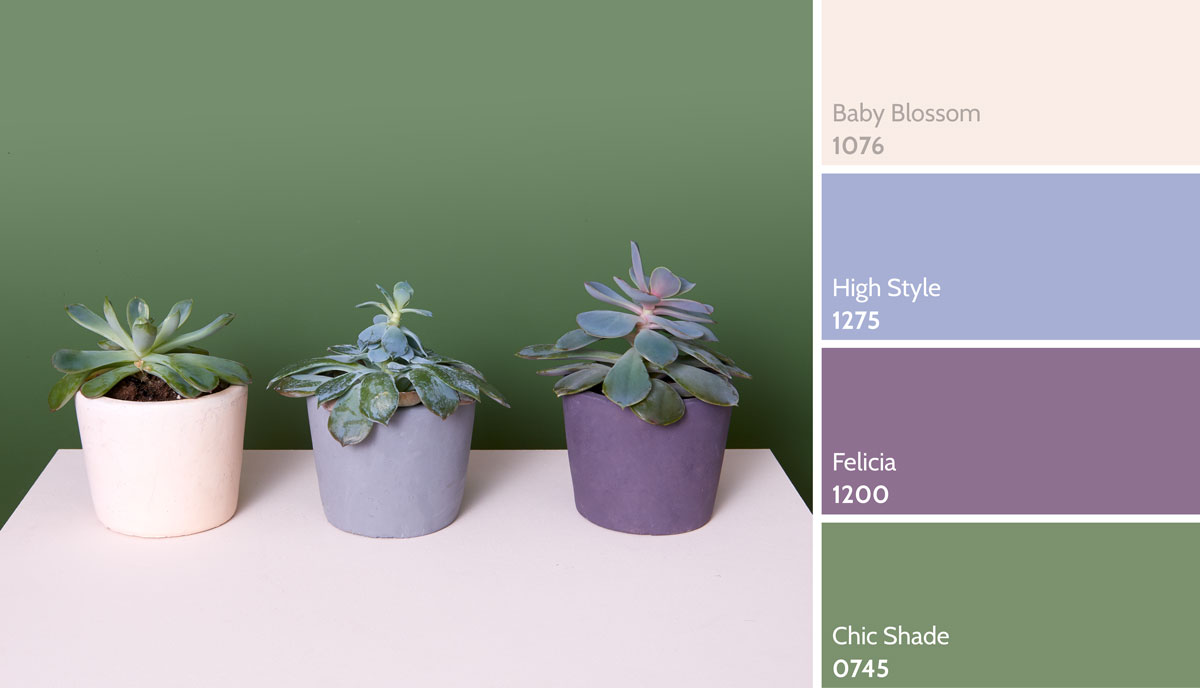 Bring the Outdoors In
Green shades are sure to add an uplifting burst of color into your home. The key to using these natural colors is to complement the scheme with your favorite indoor plants and experiment with bringing the beautiful colors into your space.
*Due to variances in computer monitors, colors displayed may vary from actual paint colors. For best results, visit your Diamond Vogel Paint Store and refer to our color chips or samples.