Due to variances in computer monitors, colors displayed may vary from actual paint colors. For best results, visit your Diamond Vogel Paint Store and refer to our color chips or samples.
Color Information:
Number: 0506
LRV: 23
RGB: 111 128 140
Hex: #778692
Color Schemes:
Similar Colors:
Inspiration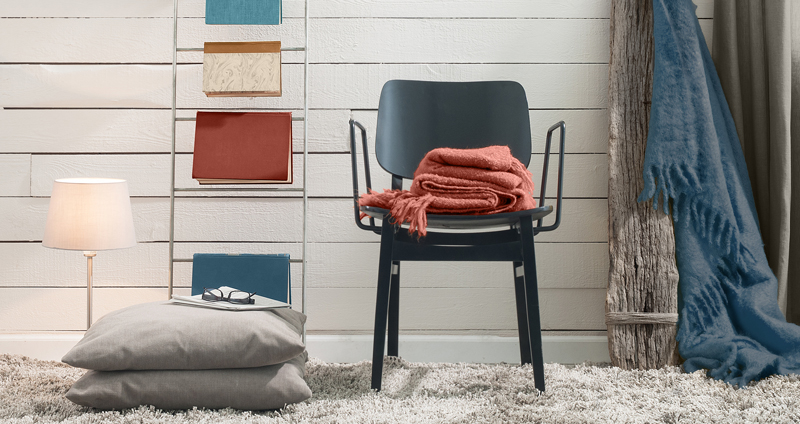 The winter months bring us back indoors to plan our next painting and remodeling adventure. As life changes, so our homes change. Family, hobbies and different lifestyle needs make us reimagine under-utilized rooms in our home.
Modern simplicity showcases much of today's design style. As we turn to 2016, themes of creating restful havens within our home continue to take focus. Stepping away from computers, phones and embracing downtime helps us towards this goal. Design elements taken from nature are a perfect partner in the quest for modern stylings.
Fake news, truth, and the debate between differing views. Our current struggles are leading a shift to intentional choices to live an honest and simple life. A search for authentic design brings us to look for styles and products that are true and long lasting.