2015 Pantone Color of the Year
Marsala
Posted 01/15/2015
---
Pantone has chosen Marsala, a naturally robust and earthy wine red, as the Color of the Year for 2015.
To get the look, choose Diamond Vogel's 0059 Quintessential.
Through the Pantone Color Institute, Pantone charts future color direction and studies how color influences thought, emotions, and physical reactions.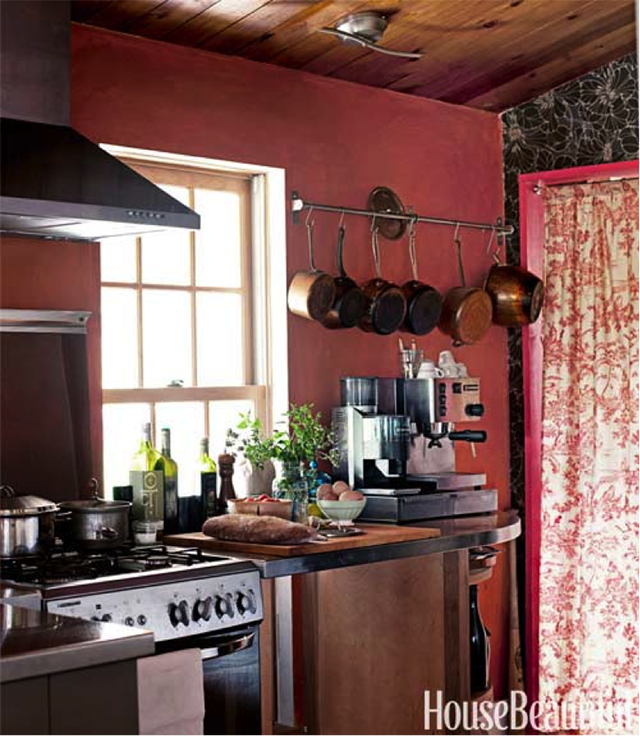 What makes this tone the color of the year?Pantone puts it this way: "Much like the fortified wine that gives Marsala its name, this tasteful hue embodies the satisfying richness of a fulfilling meal while its grounding red-brown roots emanate a sophisticated, natural earthiness."
Marsala is a warm, full-bodied color that works as a unifying element for interior spaces.
This elegant choice is "a natural fit for the kitchen and dining room," says Leatrice Eiseman, executive director of the Pantone Color Institute.
Diamond Vogel'sQuintessentialis a gorgeous hue for your home, whether it's on its own or as an accent to other colors.
Inspired by Pantone's color projections, we've created some no-fail color palettes featuringQuintessentialand complementary colors.
Whether in a flat or gloss paint finish, Quintessential works well with neutrals, including warmer taupes and grays. Pantone says the color is "highly compatible with amber, umber and golden yellows, greens in both turquoise and teal, and blues in the more vibrant range" because of Marsala's burnished undertones.
Note: On-screen and printer color representations may vary from actual paint colors.
| | |
| --- | --- |
| Inspiration #1 | Inspiration #2 |
| Inspiration #3 | Inspiration #4 |
Pantone picked "Radiant Orchid" as its color for 2014, and it proved to be an incredibly popular hue. Check out what we had to say about it here.
*Due to variances in computer monitors, colors displayed may vary from actual paint colors. For best results, visit your Diamond Vogel Service Center and refer to our color chips or samples.