Delicious Delights
A SCRUMPTIOUS COLLECTION FOR A KITCHEN REFRESH
Posted 02/06/2020
---
Featured Colors:
This month's palette offers a scrumptious collection of hues from dark to light, ideal for a kitchen refresh. A warm and cool duo of neutrals harmonize with the darkest shade of chocolate brown, duck egg blue and a soft tinted white. Grab a coffee, sit back, and enjoy the versatility of this collection as we show you some kitchen styles.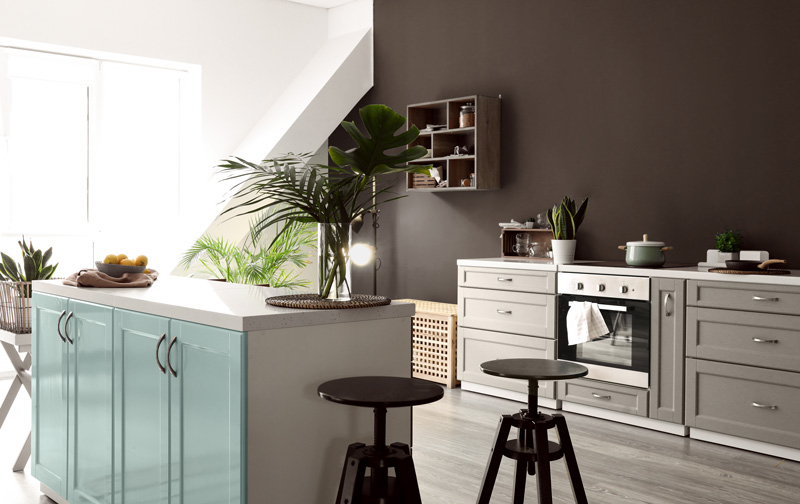 A deliciously dark hue completely transforms larger kitchen and dining areas. Try Film Noir, a dramatic, shaded brown for a sophisticated style. Follow this refined paint scheme and work a color block technique in Sultry Castle and Dreaming of the Day for kitchen cabinets. Pair with leafy foliage and crisp white counters for a bold finish.
Whether you're drawn to striking darks, laid-back neutrals or the light and airy, this palette has a color combination to breathe new life into your kitchen whatever your interior style. Get inspired by this month's colors and get decorating!