New Navy
CLASSIC AND SOPHISTICATED
Posted 09/05/2019
---
Featured Colors:
Update your interiors and make a stylish statement with classic and sophisticated navy blue. The beauty of its depth and richness is perfectly showcased in this month's distinctive and refined color palette. Perfectly balanced, this collection features warming neutrals and refreshed off-whites as flawless partners to this deep blue hue. Whether you're looking to transform one area or your entire home, with these inspiring tips you'll discover how to bring a polished contemporary style to all of your interior spaces.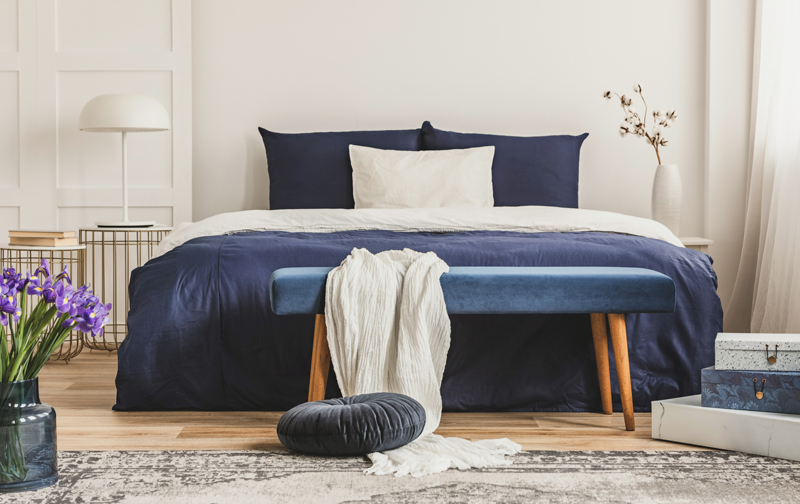 To bring light into a room, create a base with the lighter colors in this month's palette. Always Neutral, Turkish Tower and Child of Heaven layered together, make a great choice for bedrooms. The application of this trio of neutrals creates slight shifts in color and tone throughout your room for a mood of relaxation and calm. Elevate your bedroom's style with lavish pillows and throws in Quiet Peace; this rich navy adds a luxurious contrast and a touch of elegance.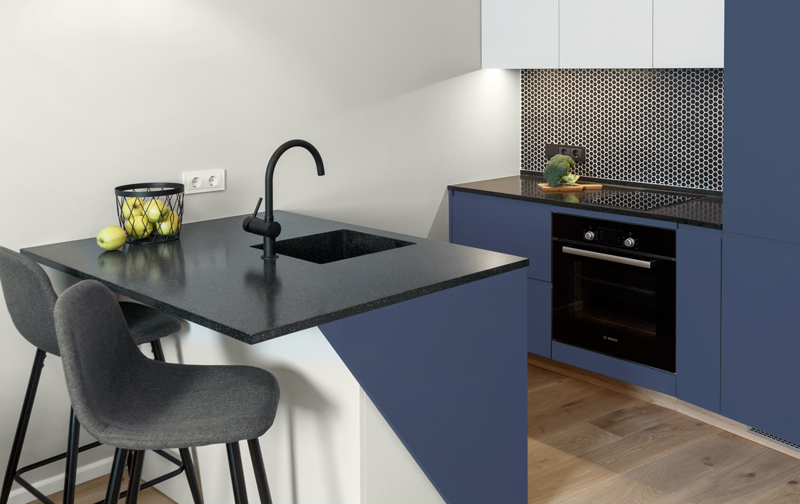 Create a refined dining and kitchen area with this dynamic pairing of Turkish Tower and Quiet Peace. The contrast of light grey and dark navy is a fresh and sophisticated take on monochrome, creating a modern and crisp style. Finish with black worktops and fittings to complete the look.
Explore the versatility this collection of colors has to offer and immerse yourself in the possibilities of Quiet Peace. Whether you're planning to introduce navy in small proportions on base boards and ceilings, or in larger expanses of wall space, this rich shade will completely transform your interior style. From accents, monochromatic schemes, tonal gradients and feature walls, this month's palette shows new ways to create a uniquely stylish interior.