Refinish Those Garage Sale Finds
Posted 06/26/2013
---
Today we want to help you finally tackle that garage sale, antique store and flea market find and turn them into the beautiful showpieces you imagined. Refinishing old furniture is not only a more environmentally friendly option than buying new; it is also a way to incorporate family heirlooms or sentimental pieces into your current design scheme. Not to mention, refinishing an old piece assures you that you'll end up with a one-of-a-kind look!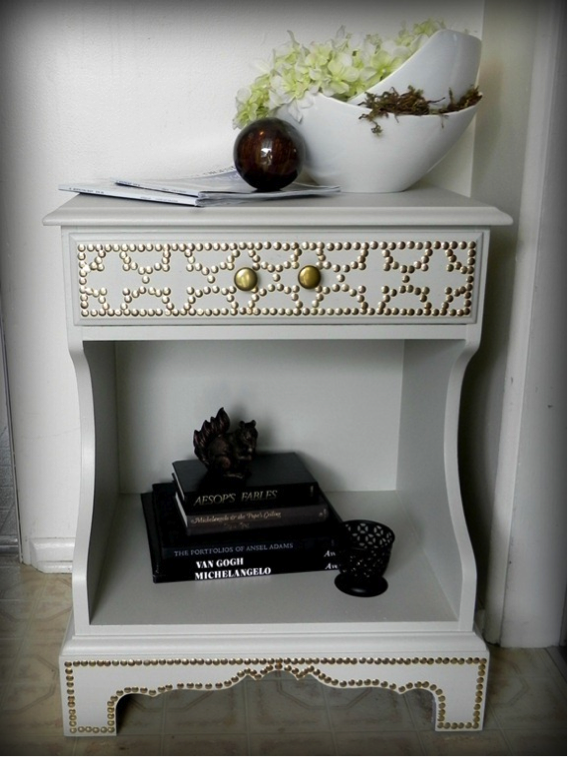 You'll want to start the refinishing process by wiping down your piece with soapy water so you can get a good look at it. Are there layers of paint or stain that need to be removed? Are there some gouges that could use some sanding or putty? Stop by your local Diamond Vogel location and visit with our staff to determine what steps you need to take to make sure your piece is ready to accept new paint or stain.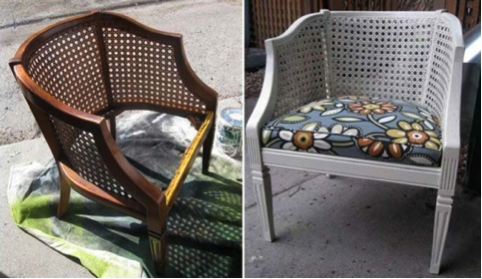 Here are tips on refreshing previously painted or stained surfaces: Get to know your sander. Some people prefer to sand by hand, while others prefer using a small, iron-shaped hand sander that can easily get in to corners. The more you sand, the more you'll pick up the technique. You don't want to sand so deeply that you go beyond the top layer of wood.

Use a good brush: You don't want to be fishing stray brush hairs out of your paint finish. Quality brushes will last for years if you clean them well (and promptly) after using.

Be patient. Give your makeover adequate time to dry between coats. Check the label for the recommended dry time or ask your Diamond Vogel representative. If the coating is not totally dry applying another coat will lead to issues, including bubbling, uneven appearance or coating failure.
Next comes the fun part – picking out the fabric, paint, stain and finishes! There really are no rules when it comes to determining the look of your finished piece; it really comes down to personal taste. Some people prefer to be more historically accurate with their design while others like to go for the unexpected such as pairing a bold, modern fabric with an antique chair. By all means, have fun with it!