Nautical Blues
SEA INSPIRED BLUES BY DIAMOND VOGEL
Posted 07/17/2018
---
Featured Colors:
As the summer vacation season approaches, we dream of an escape to the coast. Even if you are spending your time at home this summer, we have the perfect colors to brighten up your surroundings. With these sea inspired blues, you can create a fresh and calming sanctuary within your home. Follow our simple steps and discover nautical blues for the warmer weather.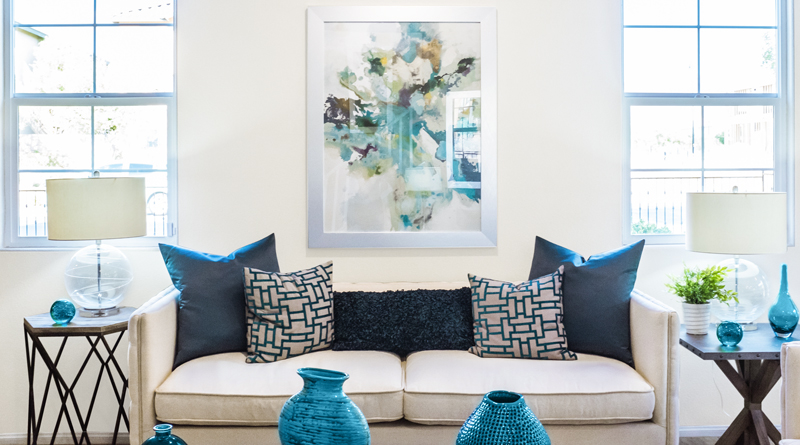 For a clean yet restful living room space, choose Mystic Fog. This tinted neutral works brilliantly with blue accents and can be used successfully for open concept applications. Mystic Fog brings a sense of clarity to a room and works well with a lot of natural light. Accessorize with textiles in large-scale prints using color like Star-Studded and Epimethius. 
Discover something different for summer with Epimethius. This bright blue shade has classic marine connotations and works beautifully with summery accessories such as eclectically mixed prints, textiles, and flowers. This versatile palette can either have a playful take on the nautical theme and be paired with seaside decorations, or take a more sophisticated look. This palette can be combined in successful tonal groupings to create zoned areas or as individually applied shades.