What Your Front Door Color Says About You
Posted 05/07/2018
---
We all can use a little zest and color in our lives. Most of us don't want to look exactly like everyone else—so why should our home?
Adding a pop of color to your front door is fun and relatively simple. There are a few guidelines to keep in mind such as making sure the color you choose goes with (or at least doesn't clash with) the color in the roof and overall architectural style of your home. In many ways, almost anything goes.
When it comes to the color of your front door, the color can also relay an unspoken message. What do colors reflect, and what do they say about you?
In some cultures around the world, the front door is very key—it's believed that is the point where energy flows into the home and sets the tone for the entire building. Colors are also symbolic. When you're choosing a paint color for your front door, here's what it might say about you.
red

This bright color represents a place that is welcoming and open to the world. Homeowners may be seen as being bold, confident, vibrant and full of life.

 

green

This earth-friendly color symbolizes peace, balance, growth, and renewal. It reflects that the owners are likely to be compassionate, harmonious and community-minded.

 

blue

This color is considered to be symbolic of calm and peace, giving off vibes of positive energy, abundance and prosperity.
 

white

This color represents purity and it reflects that the owners are serene, organized, and tend to be neat and clean.
 

black

Black symbolizes order and control. People with black doors might value consistency and be reserved and elegant.

yellow

This color represents understanding and mental clarity. Owners may be viewed as confident, curious, fun-loving and having a good sense of humor.

 

orange

This color may reflect that the homeowners are social people, like to entertain, and also thrive on meeting challenges.

 

purple

Purple represents big dreams and opportunities. Owners may enjoy taking big risks and are open to life opportunities.

 

 

brown

This natural, organic color may reflect homeowners who are warm, reliable, and stable.

 

NO MATTER WHICH PAINT HUE SPEAKS TO YOU, FROM PURPLE TO ORANGE, OR BLACK TO RED, IT MAY ALSO REFLECT PARTS OF YOUR PERSONALITY TO THE WORLD. LET YOUR DOOR POP, AS IT HELPS YOUR HOME STAND OUT AS A UNIQUE AND WONDERFUL PLACE.

 
---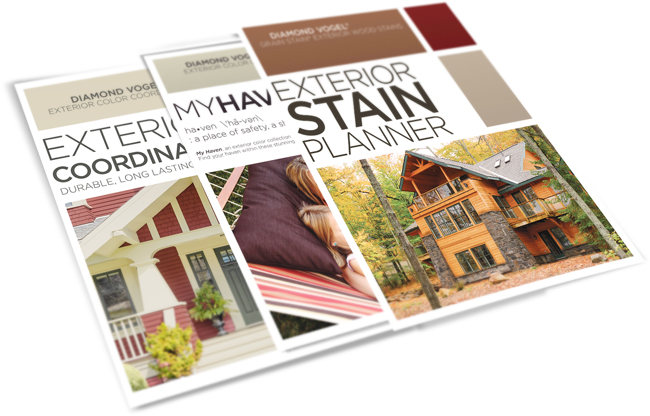 Need color inspiration for painting your entry door?  Learn how to create a stunning first impression.  We offer color collections to help you find the best in exterior color for your project. Take a look at Diamond Vogel Exterior Coordinates, MyHaven, and Diamond Vogel Exterior Stain. Stop by your local Diamond Vogel for more information.