Winter Warmth
TRANQUIL AND POLISHED WINTER NEUTRALS
Posted 11/18/2019
---
Featured Colors:
November is the perfect month to revamp your interiors for the festive holidays with a look to take you well into the new year. This selection of easy neutrals flows pleasingly from light to dark creating tranquil and warm environments. A fresh white and cooler grey transition to richer, golden hues and finish with a deep luxurious brown, this is an ideal color scheme in living rooms for both winding down and socializing.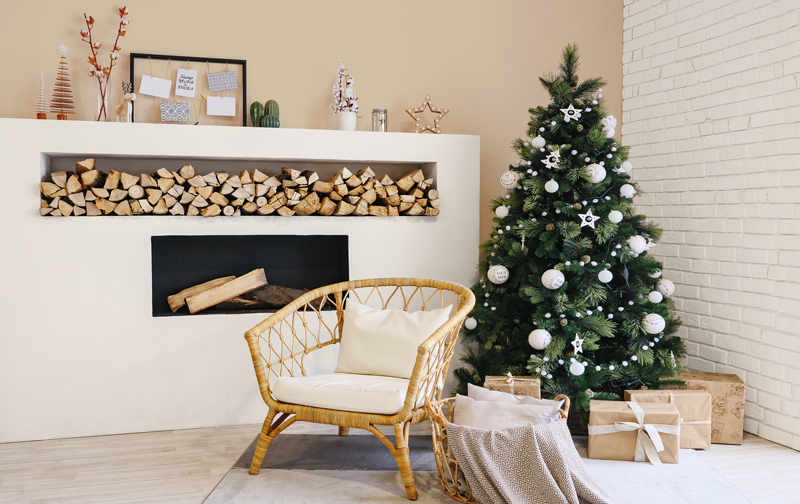 For that cozy yet minimal style keep interiors fresh and light this winter. The warming nature of Polished Marble pairs effortlessly with the soft off-white, Umber Style. Paint bare brick walls in Polished for a cheery rustic feel, and finish with natural wood furnishing and dazzling white Christmas decorations; ideal for those relaxing family winter evenings.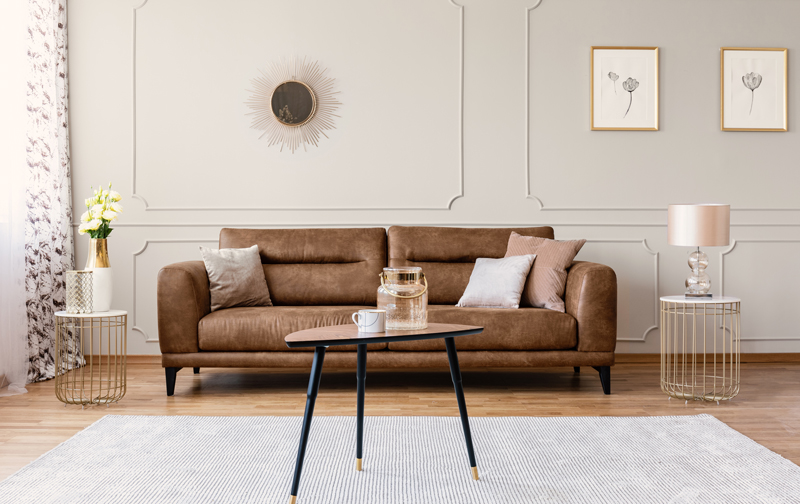 Create a glamourous and modern living room in time for the festive period with an all over application in Polished. The slightly cooler shade in this month's palette is super sophisticated when paired with furniture in the darker and deeper shade of Chasm. For that extra sparkle introduce an array of accessories in pearlescent and gleaming gold finishes and you have a perfect atmosphere for socializing this party season.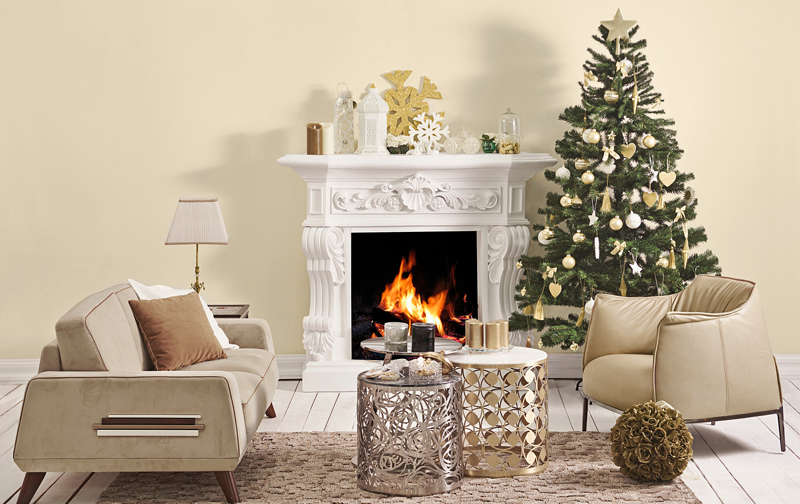 Everyone loves a roaring fireplace during the holiday season! Embrace this mood of winter warmth with a trio of neutrals that shift gently from light to dark. Apply Golden Weave as a base and keep furniture and soft accessories tonally similar in the faintly darker, Polished Marble. The easy, fresh feel of Umber Style is a great choice for wooden flooring, fireplaces, and base boards. Maintain that warm glow with festive decorations in opulent gold hues.
This timeless color scheme offers an array of possibilities, whether working with the light and mid tones for calming styles or introducing the dark brown for sophisticated and glamourous interiors, any style is achievable! Get into the festive spirit this November with warm lighting and glittering metallic and snowy white decorations for the complete holiday package to be enjoyed with family and friends.