Scorched Sun
GLOWING SUMMER ORANGES & DESERT INSPIRED NEUTRALS
Posted 07/16/2019
---
Featured Colors:
Take full advantage of the heat and get decorating this summer. These uplifting combinations make a perfect color scheme for bedrooms and living spaces. With some inspiration and a few easy steps, you too can bring the inviting warmth and energy of the sun into your home.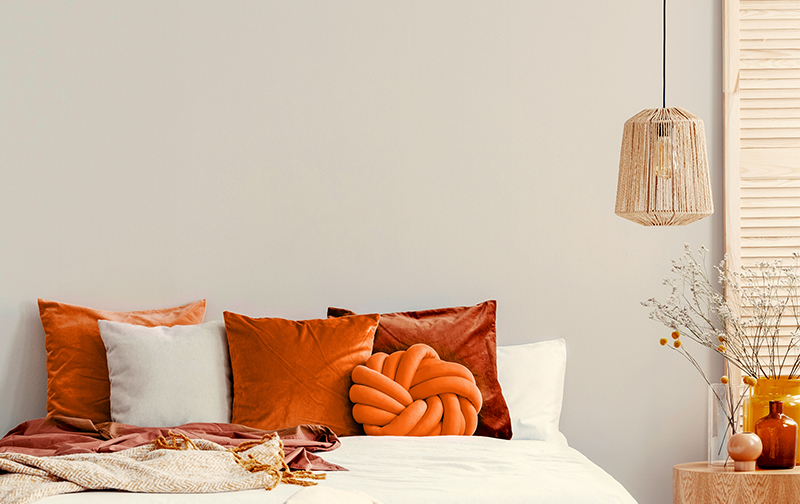 Apply Desert Mirage as your all-over base. This easy mid-tone grey with its warming undertones creates the perfect chilled out vibe while keeping your sanctuary light and fresh. Inject color by layering soft textiles in Lava Lamp and Casa De Oro to welcome an exciting gradient of sun inspired oranges into your bedroom. Finish with natural accessories and keep woodwork light and neutral with a touch of Earthling.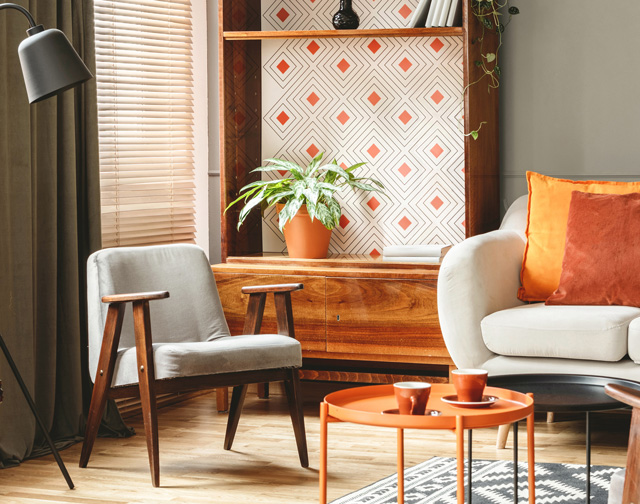 Try the rich warmer grey of Drifting Sand for larger living room walls. The cocooning nature of this darker neutral paired with lots of natural light is guaranteed to create a calm and inviting mood. To balance this darker shade, opt for a tonal partner with Desert Mirage inspired upholstery. Pair with patterned surfaces and soft textiles in Lava Lamp and Casa De Oro for a vibrant pop of color.
This selection of scorched oranges and a gradient of gentle neutrals inspire a fresh color scheme with a variety of application ideas. Create calm and relaxing spaces by layering our trio of muted, warm greys and inject some contemporary flare with the duo of standout vibrant hues.